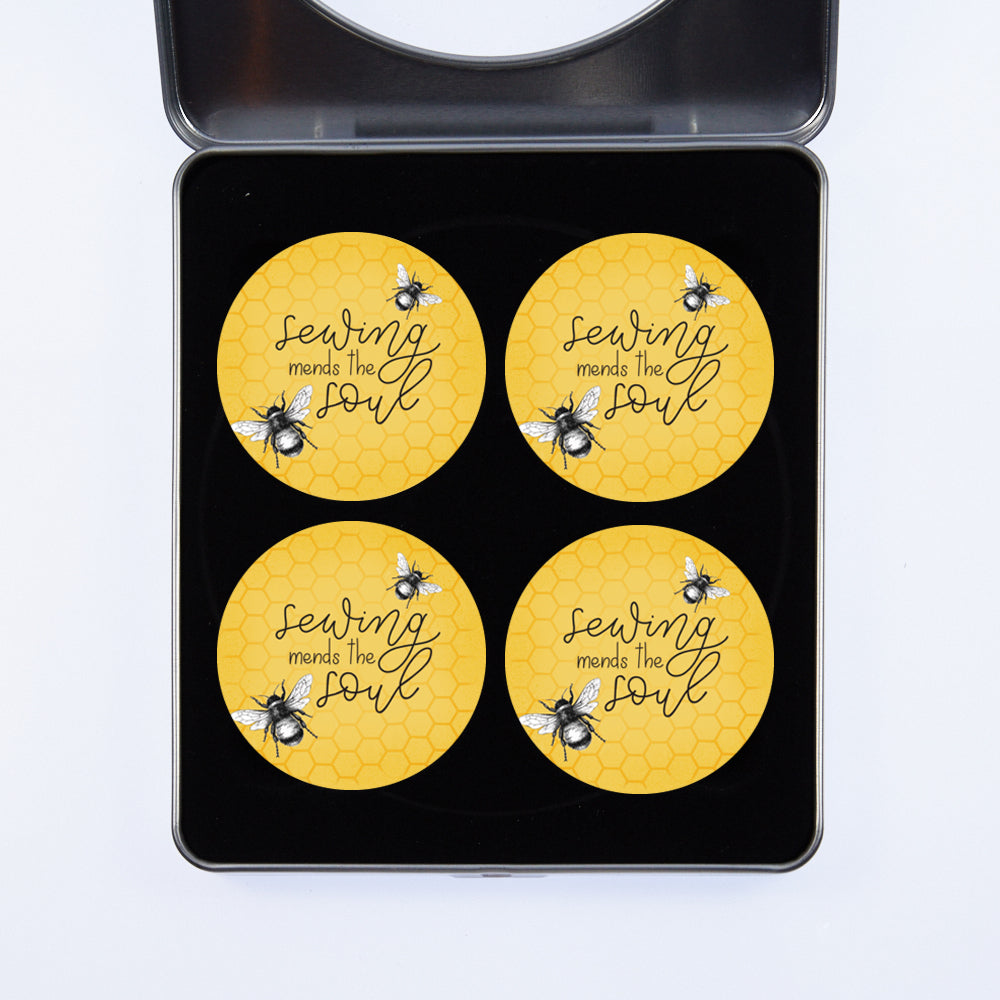 Sewing Mends The Soul Pattern Weights (4 Pack)
A beautiful and practical set of four 50mm pattern weights featuring sweet little bees and a cheerful reminder that sewing mends the soul.
Presented in a clever keep safe tin, this pattern weight set is waterproof and scratch resistant to keep the print looking lovely.
A really useful addition to your sewing tools for any sewing bee!
Weight: 75 grams each
Thickness: 5 mm
Diameter: 50 mm
---