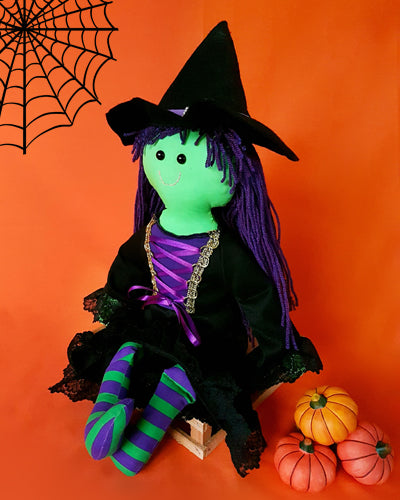 Dolly Witch
Use your Dolly pattern to make a doll with green skin, purple hair and the stripiest of legs for a fun seasonal look.
Dolly's witch costume features a drop hem dress in ponte roma fabric, bodice lacing and a pointy felt hat.
Available as a pattern for just the witch costume if you already have the pattern to sew Dolly, or as a starter pattern featuring the pattern to make Dolly from the start.
Either will be delivered to you after checkout as a pdf pattern for you to download and print at home.
---